The greenland to scotland challenge
A World First Kayak Expedition from Greenland to Scotland
Olly Hicks and George Bullard, two modern-day adventurers, are embarking upon a journey that takes them from Greenland to Scotland in a sea kayak in the Wake of the Finnmen. They will cover 1,200 miles in 6 weeks, spending 12 nights at sea paddling by the light of the midnight sun.

History
It begins in late 17th century Scotland where mysterious reports were recorded of bizarre visitors appearing offshore in strange boats. Rev. James Wallace, Minister of Kirkwall, Orkney, wrote about it in 1688 in his description of the Isles of Orkney:
"Sometime about this country are seen these men which are called Finnmen; In the year 1682 one was seen sometime sailing, sometime Rowing up and down in his little boat at the south end of the Isle of Eda, most of the people of the Isle flocked to see him, and when they adventured to put out a boat with men to see if they could apprehend him, he presently fled away most swiftly: And in the year 1684, another was seen from Westray, and for a while after they got few or no fishes; for they have this remark here, that these Finnmen drive away the fishes from the place to which they come."
On at least one occasion, one of these visitors made landfall. He was, "all over hairy, and spoke a language which no person there could interpret. He lived but three days, although all possible care was taken to recover him."
To this day, nobody knows for sure where he or his fellow travellers came from. Different theories abound. Perhaps they were fishermen from Finland? Or maybe they were indigenous prisoners escaped from ships returning from the New World?
There is another possibility though: Artefacts preserved in Scottish museums – including hunting paraphernalia and the remains of an ancient, skin-cover kayak – suggest that these strange visitors may have been nothing less than Inuit tribes-people from Greenland, over 1,000 miles away across some of the world's most dangerous waters.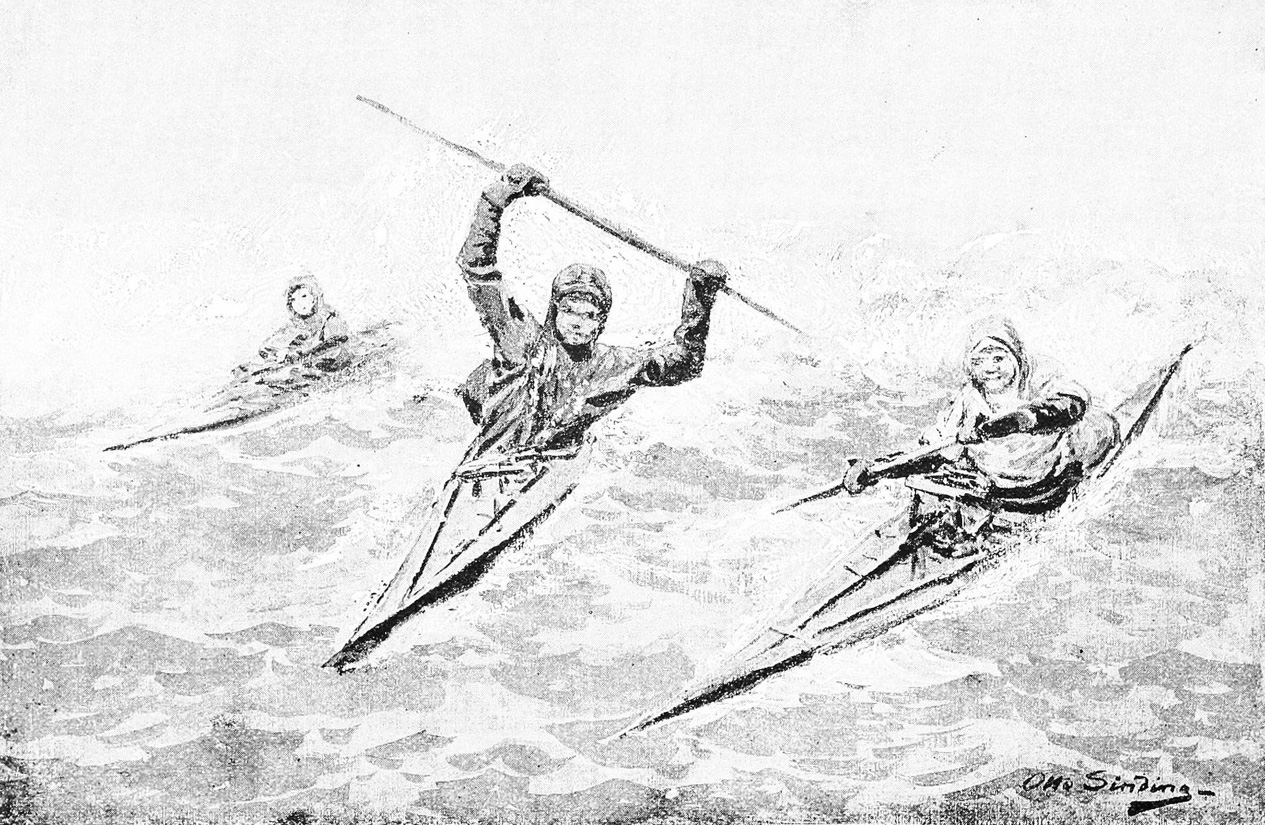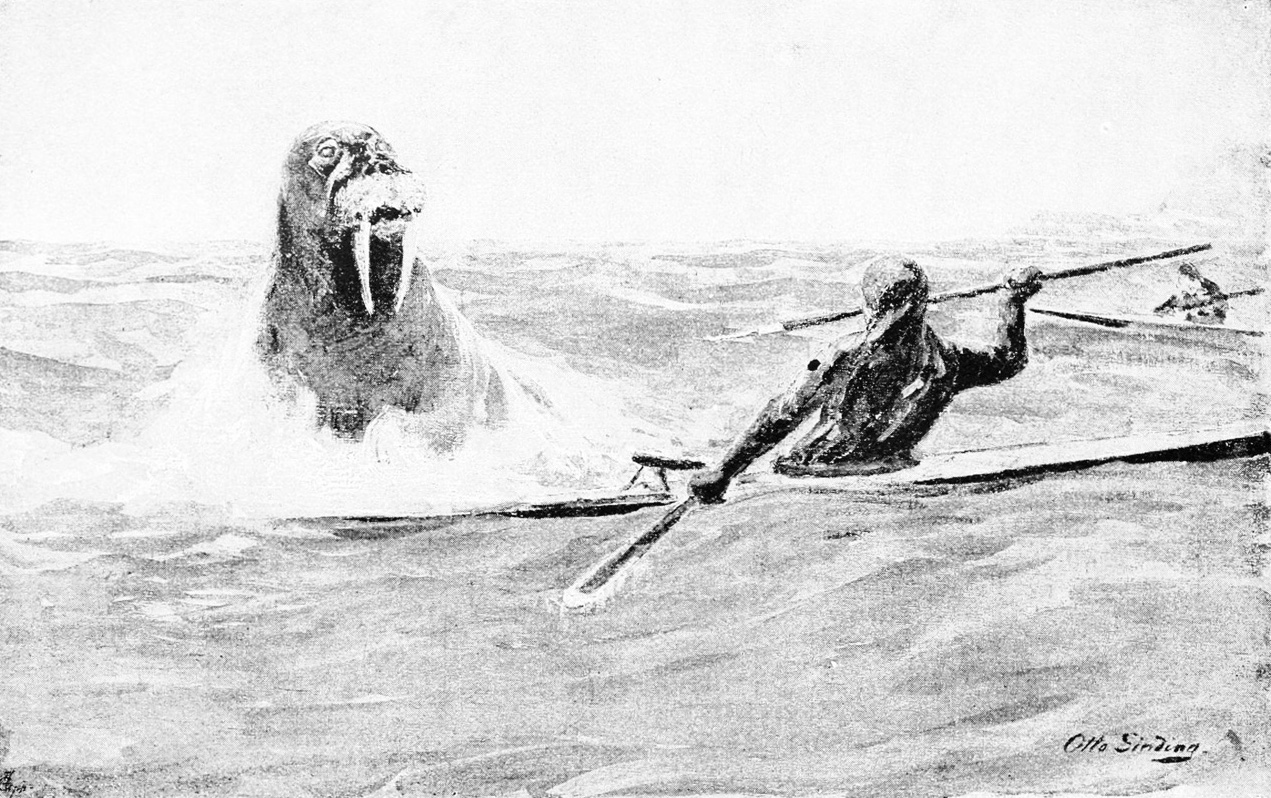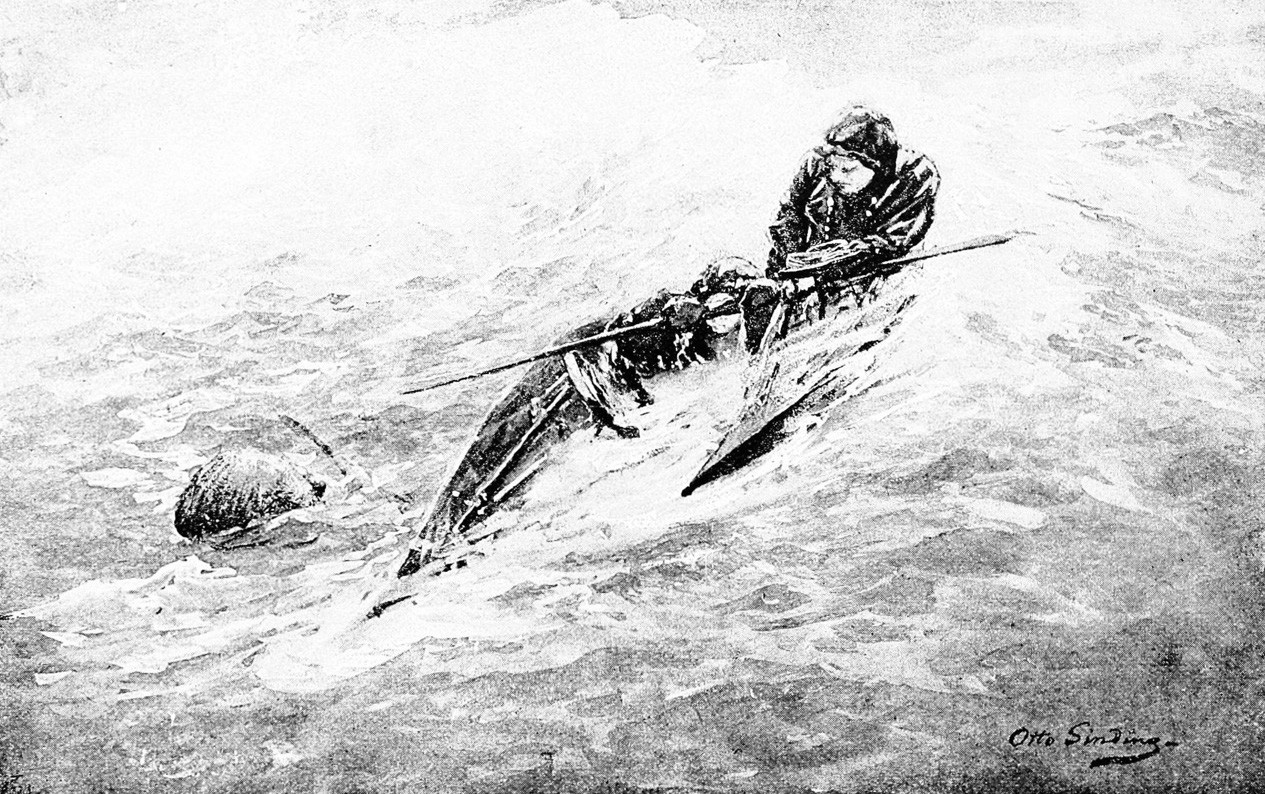 These Finnmen were certainly masters of the sea, but to paddle through such frigid waters in fragile craft not knowing what lay beyond the horizon, could they really have made such a long and dangerous journey?
THE voyage
Paddling for a minimum of 20 hours per day.
Negotiating the artic sea ice and outwitting its ferocious inhabitants, the polar bear and walrus
Consuming seal blubber to help cope with the freezing temperatures.
Testing and comparing modern equipment with the traditional Greenland kayaks and sealskin clothing
In June 2016 Olly and George will join the Aurora Artika yacht, which will take the two adventurers and their kayak from Iceland up to Greenland. With a good weather window, they will launch on the first big open ocean leg directly south across the Denmark Strait to Iceland - anticipating a crossing time of around 72 hours depending on the ice concentration.
Once in Iceland they will ease off the pace and recover their strength before hopping around the Icelandic coast in daily legs of around 20 miles. The pair will be taking on as much food as possible and bulking up for what looks set to be the toughest leg of the voyage from Iceland to the Faroe Islands – not only the longest crossing but also an inhospitable stretch of ocean called 'the devil's dancefloor'.
After an anticipated 6 days at sea the pair should reach the Faroe Islands and will once again rest up and paddle down the middle of the islands to a reception in the capital, Torshavn.
Once recuperated the adventurers will take to the sea again and make a course for the tiny island of North Rona. Here they will rest a day before heading on to finish the last 50 miles of the voyage at Durness in Scotland.
THE BOAT
The boat is a slightly modified Inuk Duo 6.8m sea kayak which is made of carbon fibre with Kevlar in the bottom of the hull for ice protection. It is fast and light, designed to cover large distances whilst carrying sufficient expedition supplies, and has special cockpit canopies that can be sealed around the cockpits allowing the paddlers to squeeze into the hull of their boat to rest and sleep.