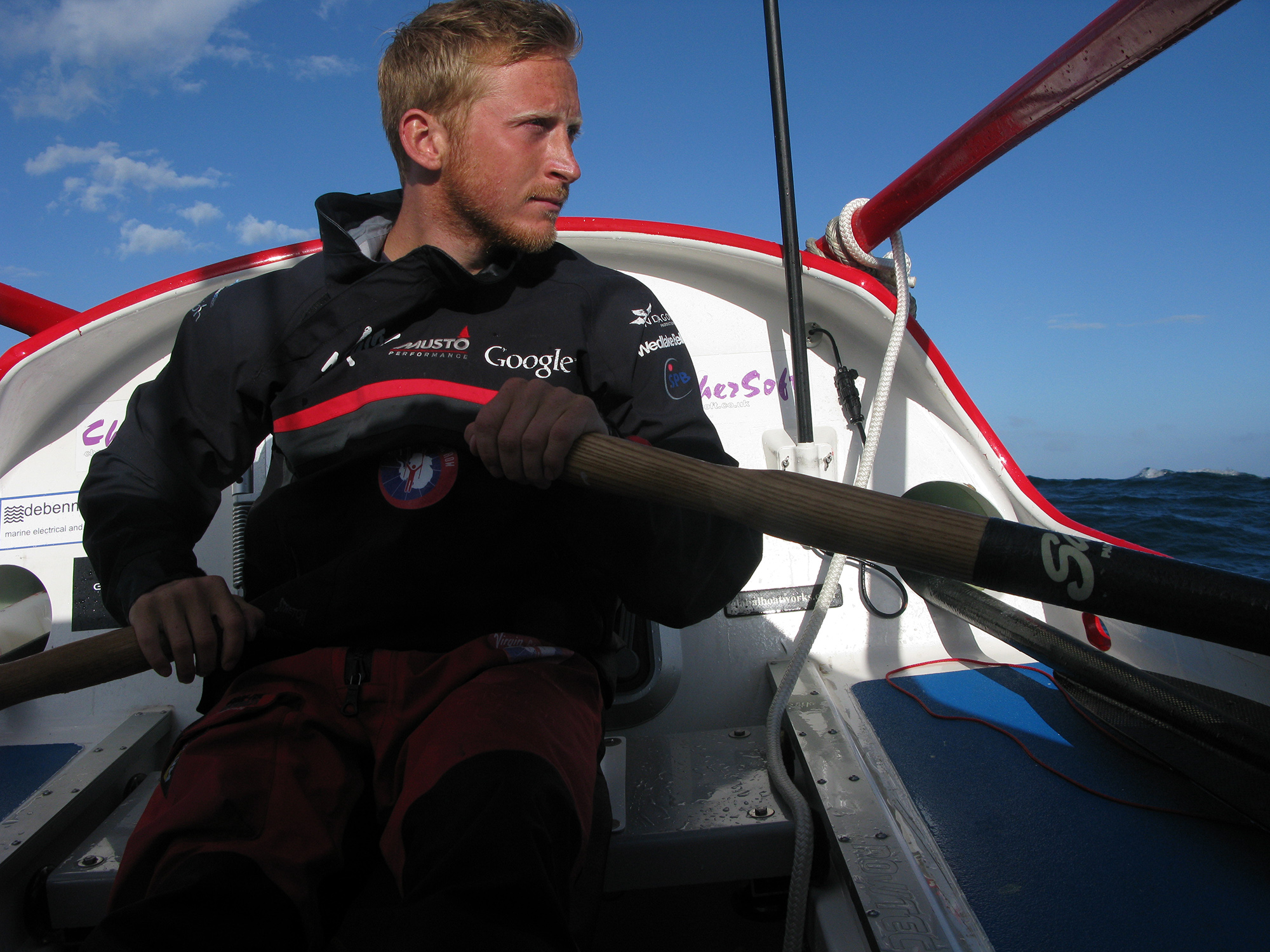 BIOGRAPHY
To date Olly has spent 2.5% of his life alone at sea in a rowing boat. A figure which he hopes will go up!
Drawn to the sea from a young age, the fascination with what lies beyond the horizon and a dream to row across the Atlantic from the age of 13 which he realized aged 23 – he now seeks to push the boundaries of ocean adventure & human endeavor even further.
His passion is messing around in boats and in, on or under the water. Ever since he was given a small yellow kayak for his 7th birthday and was able to explore the rivers and creeks of the east coast of England he developed his insatiable hunger for exploration and adventure.
His accomplishments include being the only person to row solo across the Atlantic Ocean from the USA to England after 124 days at sea as well as the youngest to row any ocean solo (at the time!).
Olly also made the first row across the Tasman Sea from Tasmania to New Zealand, through 96 days alone on the notoriously wild southern ocean.
Olly has several extreme kayak voyages under his belt including a 200 mile crossing from the Shetland Islands to Norway in memory of the World War Two Shetland Bus Operation.
Olly has spent several seasons sailing in Antarctica and Tierra del Fuego in support of various expeditions based on the yacht Pelagic Australis. These ranged from mountaineering expeditions to National Geographic film making projects in this region at the edge of the world.